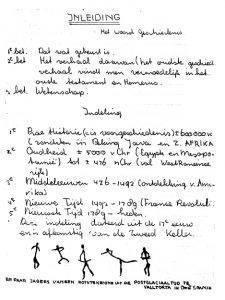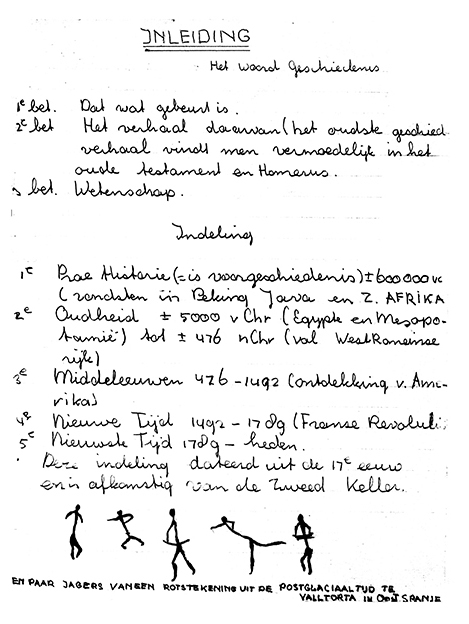 In the first year of the Gymnasium I rewrote the history book on Ancient History. Here the first page: Introduction. I also did a lot of the illustrations.
In de eerste klas van het Gymnasium schreef ik mijn eigen lesmateriaal: Oude Geschiedenis. Hier de eerste bladzijde. Ik tekende ook veel van de illustraties.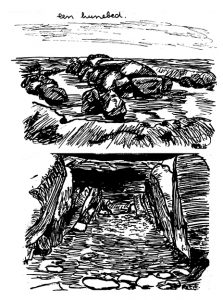 Op de middelbare school / while doing my secondary schooling
Een vroeger klasgenootje en schoolvriendinnetje van mij merkte laatst op dat ik 'altijd was aan het tekenen'. Gelukkig dat zij zich dat herinnert, want ik ben dat vergeten. Schetsje uit 1963. Ik faalde dat jaar op het Gym en moest naar de HBS-B op de wedren in Nijmegen. Omdat het een meisjesschool was en gevestigd was in een nogal  onvriendelijk uitziend gebouw werd het in de volksmond de Maagdenburcht genoemd.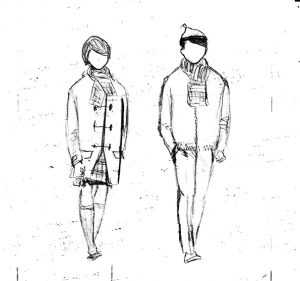 A former classmate and friend of mine, remembered recently that I was 'always sketching'. Good thing she remembers because I don't. The year of this sketch is 1963. I flunked the one school and had to go to another. That one was located on the 'Wedren' (the Hippodrome) in Nijmegen. Because the school was for girls only and situated in a rather forbidding pile, it was nicknamed 'The Virgin's Fortress'.