Achill Sketches
Red Fox Press, Dugort, Achill Island
Op 12 April midden in de Lockdown kreeg ik een mail from Francis van Maele van de Red Fox Press in Dugort, Achill Island. Hij schreef: 'hi Peti I hope you are doing fine We were thinking of proposing to you to make an artist's book of your drawings at Redfoxpress with your drawings from people and places of Achill. '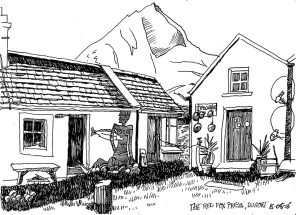 On 12 April in the middle of the lockdown I got a mail from Francis van Maele of the Red Fox Press in Dugort, Achill Island. He wrote: 'hi Peti I hope you are doing fine We were thinking of proposing to you to make an artist's book of your drawings at Redfoxpress with your drawings from people and places of Achill. '
Op 16 april kreeg ik de omslag van het boek in de mail. Erg snel! Misschien had de lockdown vanwege het Corona virus er iets mee van doen. Ze kunnen niet de wereld afreizen naar boekmarkten. Het is precies het ding waarvan ik altijd gedroomd heb: een uitgave van mijn tekeningen bij een kleine uitgever die ik leuk vind.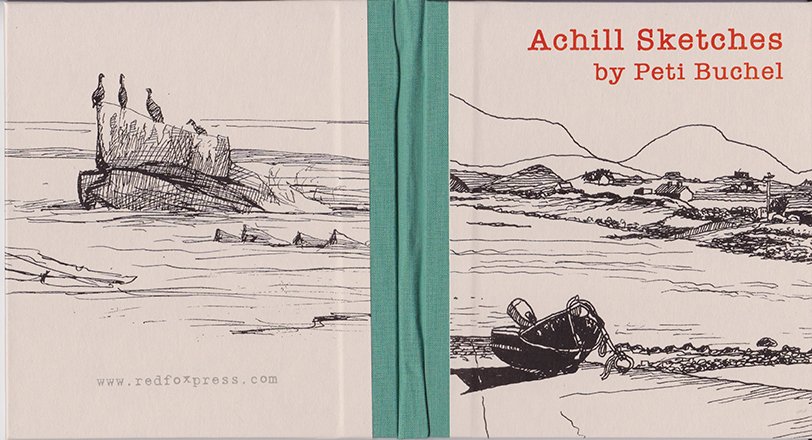 On 16 April I found a picture of the cover of the book in the mail. That was really fast. Maybe the lockdown because of the Corona Virus had something to do with it. This is the type of thing I always hoped for secretly and now it has happened: a really cool book of my drawings by a small publisher I admire.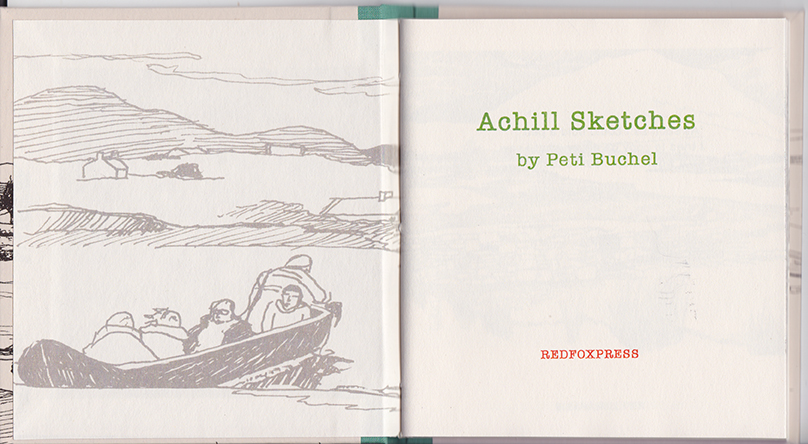 Het boek gaat over het wonderbaarlijke landschap van Achill en wat er in gebeurd. Het is te koop bij www.redfoxpress.com, Dugort
The book is dedicated to the wonderful landscape and everything that is happening in there. It is sold at www.redfoxpress.com Dugort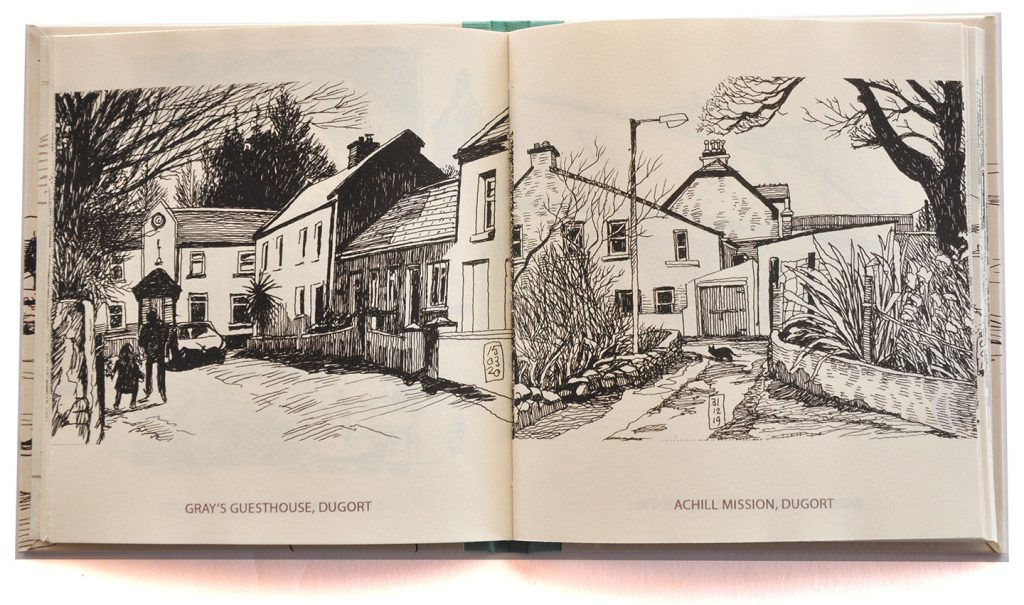 Achill Sketches zal voor mij altijd verbonden zijn met de tijd dat het Corona Virus toesloeg en het effect het had op mijn leven
For me Achill Sketches will be forever connected to the onslaught of the Corona Virus and the impact it had on my life
 08-03-2020 / ..-..-….