1967 van Barzagan naar Mashad en de Afghaanse grens en terug/from Barzagan to Mashad and the Afghan Border and back
1975-1978 Art Teacher Passargad International School, Ahwaz
1982-1985 Stripboek 'Moord in Iran' / Graphic Novel 'Moord in Iran'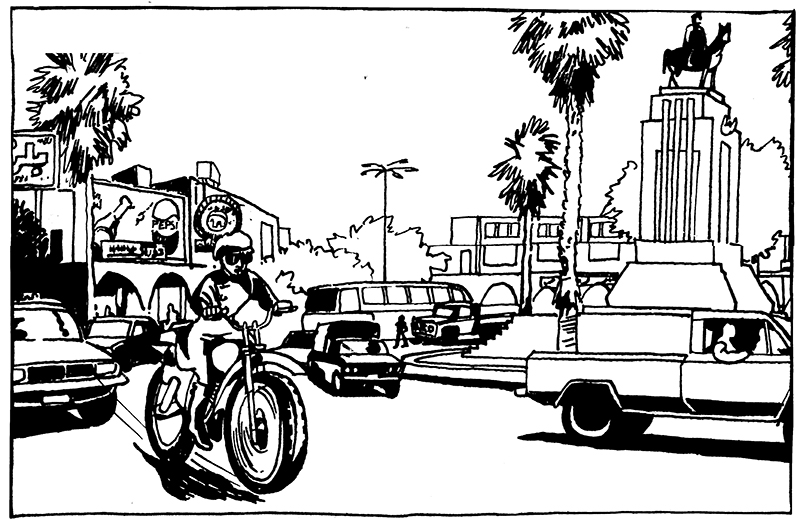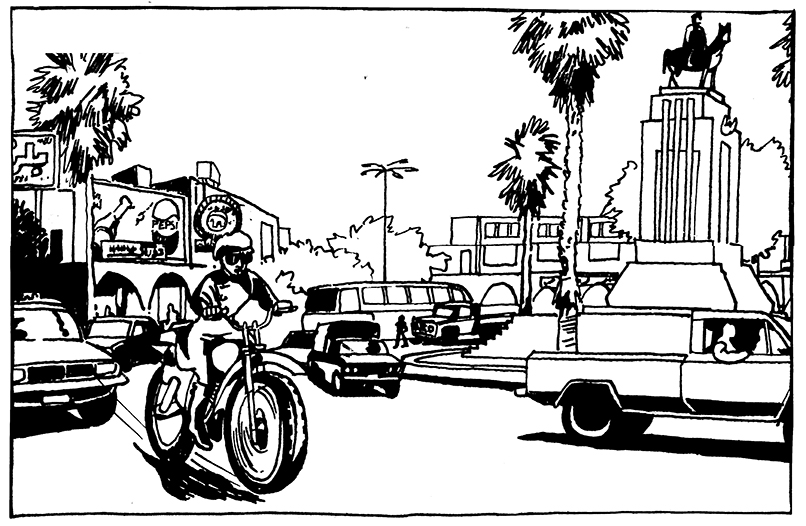 Het beeldmateriaal is uit mijn stripboek Moord in Iran dat ik tussen 1982 en 1985 heb getekend en waarvoor ik foto's gebruikte die ik gedurende mijn verblijf in Ahwaz tussen 1975 en 1978 heb geschoten.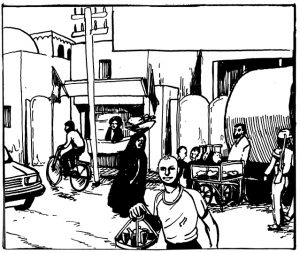 In 1975 gingen Hank Kune en ik naar Ahwaz oliehoofdstad van Iran. Ahwaz ligt aan de Karoen Rivier in zuid west Iran. De streek die in de oudheid Elam heette en aan het stroomgebied van de Eufraat en Tigris grenst.
In 1975 Hank Kune and I moved to Ahwaz oil capital of Iran. Ahwaz was a boom town on the Karun river in south western Iran. The area was known in antiquity as Elam that bordered ancient Mesopotamia.
Van 1975 tot 1978 gaven Hank Kune en ik les in Ahwaz. Hank gaf Engels aan de Iran-America Society. Ik gaf 'art' aan de Amerikaanse en Engelse onderwijsrichtingen van de Passargad International School. We woonden eerst in Kampolo de kazernewijk en later in Naderi één van de oudste wijken van Ahwaz.
Between 1975 and 1978 Hank Kune and I taught in Ahwaz. Hank taught TEFL at the Iran-America Society. I taught art at the Passargad International School: American and British stream. We lived first in Kampolo close to the barracks. Later we moved to Naderi one of the oldest neighbourhoods in Ahwaz.
Begin 1978 begonnen de onlusten die een jaar later de val van de Shah tot gevolg had en op oprichting van de Islamitische Republiek. De Iraanse Revolutie van 1979 werd door twee total verschillende groepen aangezwengeld. Aan de ene kant waren het de studenten die een social democratische seculiere republiek nastreefden en aan de andere kant stonden de conservatieve, religieuze mensen uit de Bazaar. De laatste groep won toen met hulp van het Westen de Ayatollah Khomeiny uit ballingschap naar Iran werd gehaald. Wij waren toen allang weg uit Ahwaz. Ik kwam met de Kerst in 1977 terug en Hank verliet Iran in het voorjaar van 1978.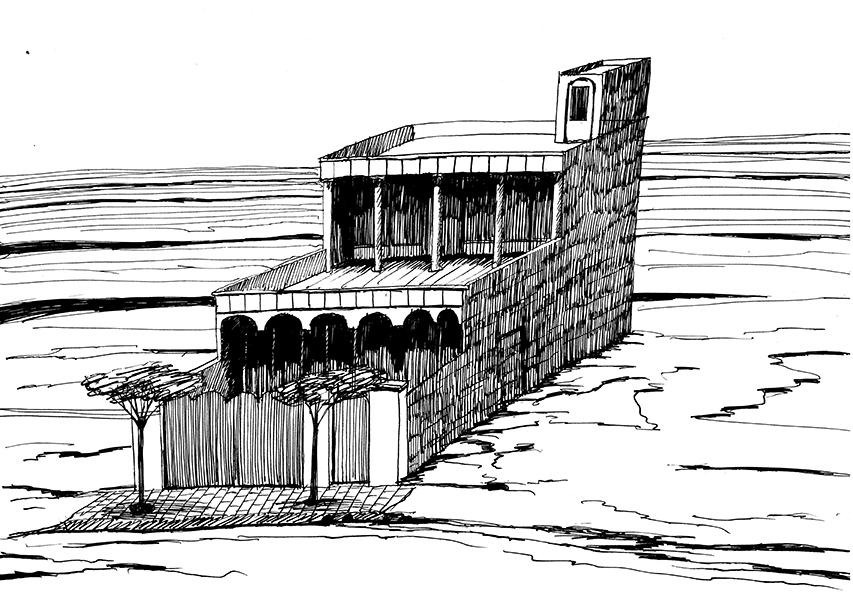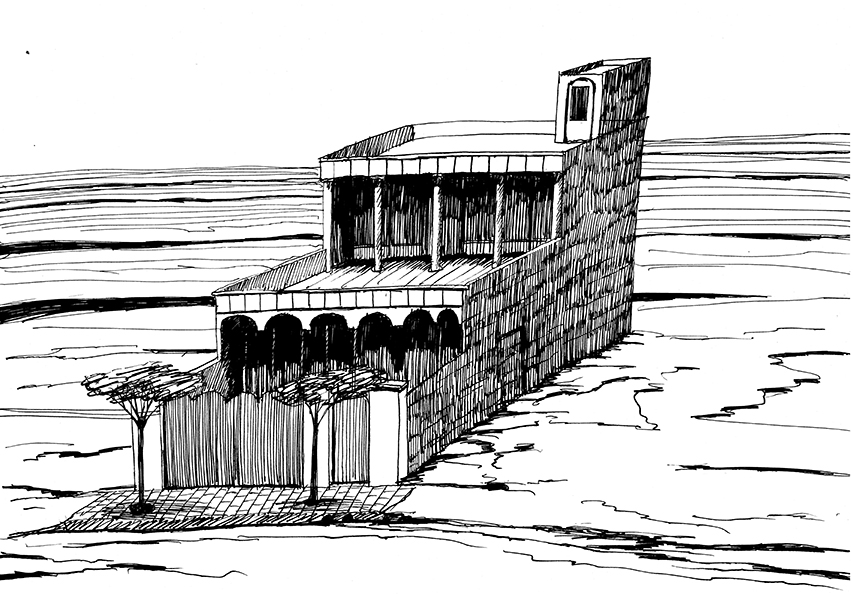 In the beginning of 1978 unrest broke out in Iran. A year later it would lead to the fall of the Shah and the establishment of the Islamic Republic of Iran. There were two distinct groups that started the Revolution of 1979. The students and intellectuals wanted a secular social democratic government. The conservative forces from the Bazar wanted a republic lead by the Shiite clergy. The last group prevailed, when with help from the West the Ayatollah Khomeiny came back from exile and took power over Iran. By that time Hank and I had already left. I went back on Christmas 1977 and Hank in the Spring of 1978.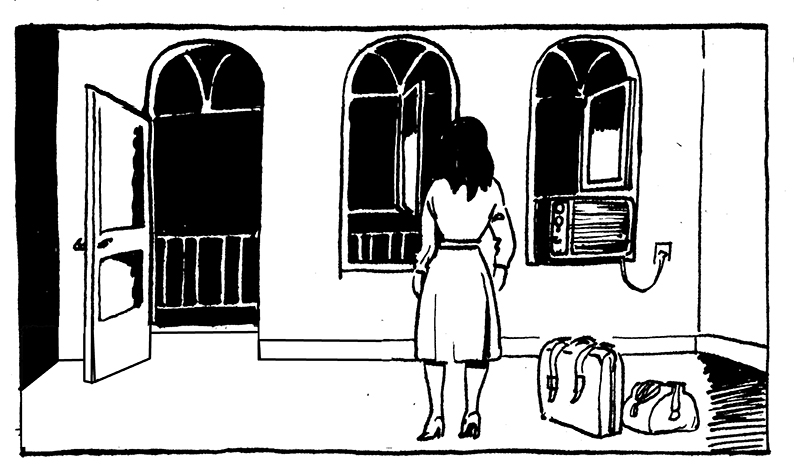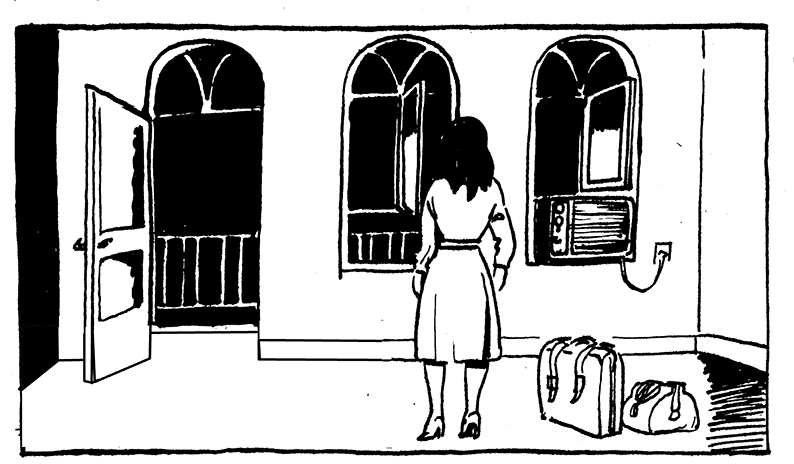 Ik vond het heerlijk om in Ahwaz te wonen en te werken. Ahwaz was een snel groeiende stad zonder historisch centrum of monumenten die een bezichtiging de moeite waard zijn. Ahwaz was in een paar decennia gegroeid van een klein provinciestadje tot een metropool van meer dan een miljoen inwoners. De gewoonten van de traditionele Bakhtiari nomaden, Moeras Arabieren en boeren uit de voetheuvels van het Zagros gebergte en de riviervlakte van de Karoen, botsten hevig met de Westerse levensstijl van de Iraniërs en buitenlanders in de olie industrie. Welstand was ongelijk verdeeld en de Nieuwe Rijken spreidden ongegeneerd hun verworven rijkdommen ten toon. Het enige historische belang dat Ahwaz had waren zijn religieuze minderheden waarvan de meesten uit de pre-islamitische tijd stamden: de Zoroastiërs, de joden, de Dopers, de Assyrische Christenen en zelfs Soennieten. Dat alles maakte de stad bijzonder aantrekkelijk voor mij. Maar het was ook een lont in een kruitvat.
I enjoyed living and working in Ahwaz. Ahwaz was a boomtown at the time without a historical centre or anything worth seeing. It had grown too fast from a small provincial market town to a city of over a million people. Traditional ways of the Bakhtiari nomads, the Marsh Arabs and the farming communities along the Karun and the foothills of the Zagros Mountains clashed with the Western life style of the Iranian and foreign workers in the oil industry. Wealth was unequally divided and the Nouveau Rich splashed out on extreme consumerism. The only historical importance Ahwaz had was its religious minorities most of them originating in pre-Islamic times. There were Zoroastrians, Jews, Saint John the Baptists, Assyrian Christians and even Sunnies. All these things made the town attractive to me. But it was also a disaster waiting to happen.